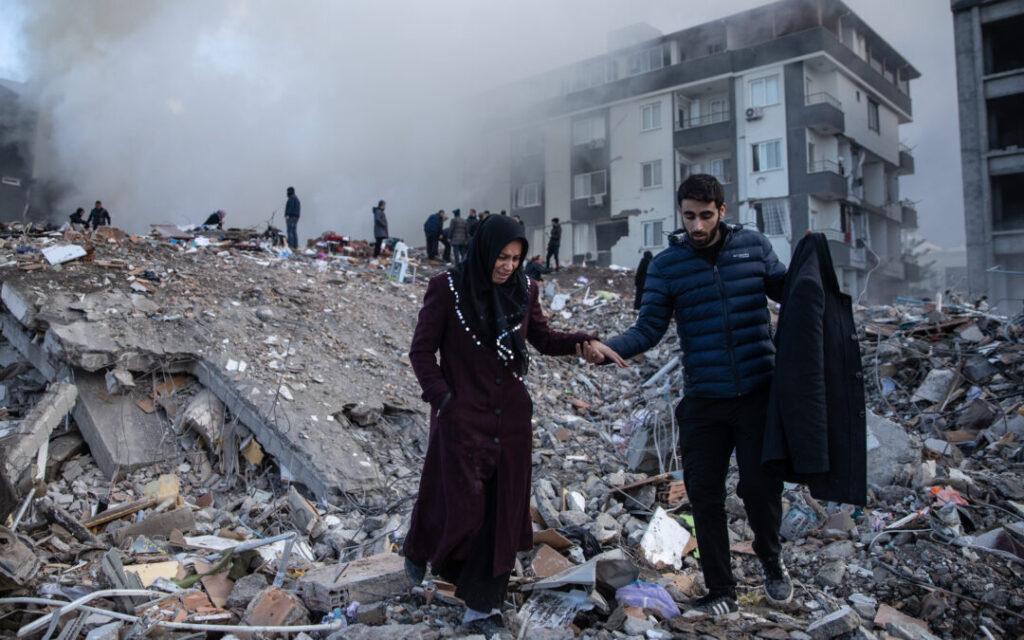 On the night between 5 and 6 February, a catastrophic earthquake with an epicentre close to the city of Gaziantep, Türkiye, hit large parts of south-eastern Türkiye and northern Syria. With a magnitude of 7.8, the earthquake was also felt in several Middle Eastern countries, such as Iraq and Lebanon. Currently, more than 16,000 people are reported to have lost their lives, but the death toll is set to rise, as the number of injured people and damages, which is still difficult to quantify given the complexity of reaching remote areas.
On Monday, February 6, we immediately activated our emergency teams in Syria, where deaths, injured people, and damages were recorded mainly in Aleppo, Hama, Idlib, Latakia, and Tartous. We have activated a mobile clinic with a doctor, a nurse, and a data recorder in the southern part of Idlib Governorate, to also reach rural areas, while three medical units consisting of a doctor, a nurse or a midwife and a data recorder are engaged in medical facilities in Hama Governorate. We are supporting the Hama National Hospital, where many wounded and serious cases are arriving and there is a shortage of medicines and medical supplies.
In Idlib Governorate, we reached Hamdaniyeh and the town of Sinjar, where the population is exhausted by twelve years of conflict, lack of basic services, and the spread of communicable diseases such as cholera. Most buildings, already damaged by the fighting, have come down due to the strong shakes, and thousands of people have nowhere to go. The poor weather conditions these days only worsen the situations of those who have lost everything. In addition to the very high number of displaced people, one of the most urgent problems in these areas is the shortage of medicines and medical supplies, along with the chronic lack of basic services and the remoteness of the main hospitals. There is also a widespread need for food assistance and essential goods such as winter clothing and materials to shelter from the cold.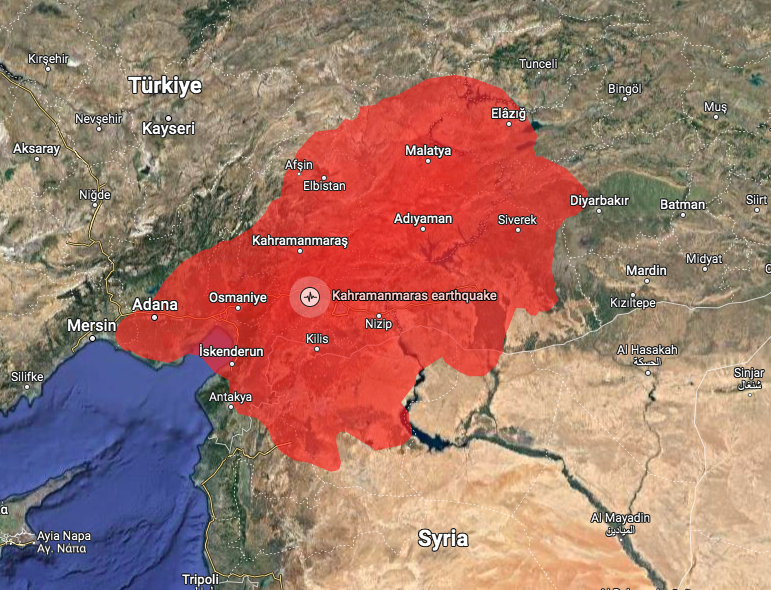 In Syria, before the earthquake, almost the entire population was already dependent on humanitarian aid. With the sudden catastrophe of the earthquake, conditions worsened for millions of people living in camps, makeshift shelters, and uninhabitable buildings, without access to basic services such as water, health and electricity. The harsh weather conditions, with temperatures often below zero, are a further threat to the survival of hundreds of thousands of people.
INTERSOS has been in Syria since 2019, to protect the most vulnerable people and give them access to basic healthcare. We support local health facilities and distribute food and essential goods.