UNHCR
From 2019 to 2021, through the UNHCR's Emergency Support to Integration and Accommodation (ESTIA) project, INTERSOS Hellas provided safe and decent accommodation to refugees and supported them through the work of social workers, psychologists and interpreters.
IOM
Since 2019, INTERSOS Hellas as an active partner of the International Organization for Migration in Greece participates in HELIOS (Hellenic Integration Support for Beneficiaries of International Protection) project for the integration of refugees and asylum seekers in Greek society.
OPEN SOCIETY FOUNDATIONS/OSIFE
In the context of combating the pandemic, Open Society Foundations supports INTERSOS Hellas project «Vaccines for All» for vaccination coverage of undocumented people.
ΜΕΓΑ
MEGA company donated 240 baby wipes, under the Social Responsibility response to support the project: "Food for All"
MDM Greece
MDM Greece provided pampers and sanitary napkins to support the project: "Food for All"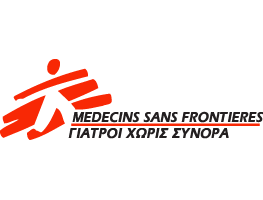 MSF
MSF provided 2.000 condoms to support the reproductive health of that the people  in the framework of the project: "Food for All"
DESMOS
Desmos supports the needs of vulnerable people who are served by our programs.
PAPOUTSANIS
Papoutsanis supports the "Food for All" project by providing personal hygiene & disinfectants products
STICHTING VLUCHTELING
 Stichting Vluchteling supports Mental Health and Psychosocial Support Intervention on Lesvos and A Community-Based Approach to an emergency response on the Mainland
LDS Charities
LDS Charities supports Mental Health and Psychosocial Support Intervention in Lesvos and A Community-Based Approach to an emergency response on the Mainland
https://www.latterdaysaintcharities.org/